1.英语科普短文
泰哥,我给你找了几个,必须采纳啊! To Pull up the Seedlings to Help Them Grow "拔苗助长" Once upon a time, there was an old farmer who planted a plot of rice. After he planted the seedlings, every day he went to the field to watch the seedlings grow. He saw the young shoots break through the soil and grow taller each day, but still, he thought they were growing too slowly. Eventually he got impatient with the young plants and suddenly he hit upon an idea that one by one, he pulled up the young plants by half an inch. The next early morning, the young man couldn't wait to check his "achievement", but he was heart-broken to see all the pulled-up young plants dying. 从前,有个农夫,种了稻苗(seedlings)后,便希望能早早收成。
每天他到稻田时,都发觉那些稻苗长得非常慢。他等得很不耐烦。
想了又想,他终于想到一个"最佳方法",他将稻苗全都拔高了几分。第二天,一早起身,他迫不及待地去稻田看他的"成果"。
哪知,却看到所有的稻苗都枯萎了。Plugging One's Ears While Stealing a Bell "掩耳盗铃" Once upon a time, there was a man who wanted to steal his neighbor's doorbell. However, he knew clearly that the bell would ring and catch the other people's attention as long as he touched the bell. So he thought hard and suddenly hit on a clever "idea". He plugged his ears with something, thinking that everything would go well when he stole the bell. Unfortunately to his disappointment, the bell still rang loudly and he was caught on the spot as a thief. 从前,有一个人想偷邻居门上的铃,但是他知道一碰到铃,铃就会响起来,被人发现。
他想啊想,终于他想出一个"妙极",他把自己的耳朵用东西塞起来,就听不见铃声了。但是当他去偷铃时,铃声仍旧响起来,他被别人当场抓住 The Fox and the Crow "狐狸和乌鸦" One day a crow stood on a branch near his nest and felt very happy with the meat in his mouth. At that time, a fox saw the crow with the meat, so he swallowed and eagerly thought of a plan to get the meat. However, whatever the fox said to the crow, the crow just kept silent. Until the fox thought highly of the crow's beautiful voice, the crow felt flattered and opened his mouth to sing. As soon as the meat fell down to the ground, the fox took the meat and went into his hole. 有一天,一只乌鸦站在窝旁的树枝上嘴里叼着一片肉,心里非常高兴。
这时候,一只狐狸看见了乌鸦,馋得直流口水,非常想得到那片肉。但是,无论狐狸说什么,乌鸦就是不理睬狐狸。
最后,狐狸赞美乌鸦的嗓音最优美,并要求乌鸦唱几句让他欣赏欣赏。乌鸦听了狐狸赞美的话,得意极了,就唱起歌来。
没想到,肉一掉下来,狐狸就叼起肉,钻回了洞 Draw a Snake and Add Feet to It "画蛇添足" Long long ago, several people had a jar of wine among them and all of them wanted to drink it by himself. So they set a rule that every one would draw a snake on the ground and the man who finished first would have the wine. One man finished his snake very soon and he was about to drink the wine when he saw the others were still busy drawing, so he decided to draw the feet to the snake. However, before he could finish the feet, another man finished and grabbed the jar from him, saying, "Who has ever seen a snake with feet?" The story of "Draw a snake and add feet to It." tells us going too far is as bad as not going far enough. 古时几个人分一壶酒。他们都想独自喝完那壶酒,所以就定了一个规矩:每人在地上画一条蛇,谁画得最快,这壶酒就归谁。
有一个人很快就把蛇画好了。他正打算喝这壶酒时,看见别人都还在忙着画,就决定给蛇再画上几只脚。
结果,他的蛇脚还没加完,另一个人已经把蛇画好了。那人一下把酒壶夺了过去,说:"有谁见过长脚的蛇?"。
这个故事告诉我们这样的道理:做得过分和做得不够都是不对的。
2.给我15篇英语短文(7篇科普文其余不限,200字左右,要中文翻译)
I. CASE BACKGROUND 1. Abstract: This website aims to analyze the key events leading to the construction of the Panama Canal, and detail certain environmental and tactical problems that threaten the canal today. The website historically examines why people wanted to construct the Panama Canal and details the efforts that lead to the construction of the canal. The website will also go into detail on how the U.S. supported the liberation of Panama, the decisive strategies it implemented to complete the canal, and a brief overview of events that take us to today's situation with the canal. Finally, the website ends on how environmental problems of deforestation and fresh water loss coincide to threaten the maintenance of the canal as well as its proposal to increase capacity to satisfy rising demands. 2. Description: There has been a strong desire to have a canal run through the Central American isthmus since the early 16th century when the Spanish dominated the region. They sought to build a canal to achieve an easier route to access their colonies on the Atlantic and Pacific sides. Though, the Spanish government had plans in place no action was taken. Interest intensified to build a canal when gold was discovered in California in 1848. American settlers, looking for land and gold, wanted a quicker route than making the arduous trek across the continental U.S. In 1850, an international expedition composed of Colombia, France, Britain and the U.S. went to explore a claim made by Dr. Edward Cullen on how to cross the Darien Gap, the shortest distance between the tide waters of the Atlantic and Pacific in the Americas. The U.S. expedition, led by Navy Lieutenant Isaac Strain, arrived early and went into the Darien Gap without Cullen's guidance. Most of Strain's men died on the misguided expedition and Strain declared that a canal built through the Darien Gap was "impracticable." (McCullough, 22-23) In 1870, Commander Thomas Selfridge took two expeditions through the Darien Gap and followed Dr. Cullen's trail. While his first expedition faced many hardships getting from the Atlantic side to the Pacific, his expedition made it. Selfridge added insight on how the canal should be built, saying it must be "through-cut," at sea level. (McCullough, 44) Ferdinand Marie de Lesseps was not an engineer or an architect, he was an entrepreneur extraordinaire. "He had all the nerve, persistence, dynamic energy, a talent for propaganda, a capacity for deception and imagination." (53, McCullough) With his outgoing social manner and his dream firmly in place, de Lesseps made the construction of the Suez Canal happen. He was the chairman and president of the Suez Canal Company and was the charmed guardian for the fortunes of all his shareholders. De Lesseps had fascinating dreams that kept the public enthralled like railways from Paris to Moscow to Peking, or creating an inland sea in the Sahara Desert by breaking through a ridge on Tunisia's Gulf of Gabes and flooding a depression the size of Spain. (57, McCullough) He was able to handle and use money like no other man in his time. Though, in 1875 two things happened. One was the British took control of the Suez Canal, and while he remained president his influence was undercut. The second event that occurred was his decision to take on the project of building a canal between the Pacific and Atlantic Oceans in the Americas. In the summer of 1875, de Lesseps declared his desire to build an inter-oceanic canal through the Americas at France's Geographical Society. (58, McCullough) In May of 1879, de Lesseps hosted a meeting with delegations of 22 countries around the world, discussing the tactics on how to build the canal. This delegation, the International Canal Congress, brought suggestions to the floor on the type and location. There was debate over whether the canal should be built in Panama or Nicaragua. When Panama was chosen, the next argument was whether it should be a sea level canal or a lock canal. De Lesseps declared that it would have to be a sea level canal. The problem of a sea level canal was seen right away in terms of the landscape that the canal was to be built on. The source of this problem was the Chagres River. "The absolutely unavoidable problem was the river. Any canal at Panama-a lock canal, a sea-level canal-would have to cross the river at least once. If a sea-level canal were cut through, the result would be a stupendous cataract. The fall of the river into the canal would be 42 feet and this measurement was based on the level of the river in the dry season, when 。
3.英文科普短文
The Internet is a giant network of computers located all over the world that communicate with each other. The Internet is an international collection of computer networks` that all understand a standard system of addresses and commands, connected together through backbone systems. It was started in 1969, when the U.S. Department of Defence established a nationwide network to connect a handful of universities and contractors. The original idea was to increase computing capacity that could be shared by users in many locations and to find out what it would take for computer networks to survive a nuclear war or other disaster by providing multiple path between users. People on the ARPNET (as this nationwide network was originally called) quickly discovered that they could exchange messages and conduct electronic "conferences" with distant colleagues for purposes that had nothing to do with the military industrial complex. If somebody else had something interesting stored on their computer, it was a simple matter to obtain a copy (assuming the owner did not protect it). Over the years, additional networks joined which added access to more and more computers. The first international connections, to Norway and England, were added in 1973. Today thousands of networks and millions of computers are connected to the Internet. It is growing so quickly that nobody can say exactly how many users "On the Net". The Internet is the largest repository of information which can provide very very large network [参考译文] Internet是由位于世界各地相互通信的计算机连接而成的巨大的计算机网络。
Internet是计算机网络的国际性的集合,这些网络都符合具有地址和命令的标准体系,并经骨干网连在一起。Internet始建于1969年,当时美国国防部为连接少数几所大学和协议企业而建立了一个全国性网络。
最初的想法是要增加计算机能力并可由许多地点的用户共享,并且通过提供用户间多条路径来找到哪一种计算机网络能够在核战或其他灾难中幸存。ARPNET(这种全国网络最初的名称)上的用户很快就发现他们可以与远距离的同事交换消息,并且进行某种目的的电子"会议",而这些目的与军事工业企业没有任何关系。
如果另外一些人在其计算机中存有有趣的东西,得到其拷贝是很容易的事(假定拥有者没有进行保护)。 几年间,新的网络接入使越来越多的计算机加入进来。
在1973年进行了第一次与挪威和英国的国际连接。今天,有成千上万的计算机网络和数百万台计算机与Internet相连。
Internet发展如此之快以至于没有人能准确地说出网上有多少用户。 Internet是最大的信息宝库,它可以提供非常巨大的网络资源。
这种网络资源可分为网络设备资源和网络信息资源。网络设备资源使我们能够进行远程计算和通信。
网络信息资源向我们提供各种各样的信息服务,如科学、教育、商务、历史、法律、艺术和娱乐等等。
4.请随便帮我找一篇关于科普的英语短文,不要太短
The Internet is a giant network of computers located all over the world that communicate with each other. The Internet is an international collection of computer networks` that all understand a standard system of addresses and commands, connected together through backbone systems. It was started in 1969, when the U.S. Department of Defence established a nationwide network to connect a handful of universities and contractors. The original idea was to increase computing capacity that could be shared by users in many locations and to find out what it would take for computer networks to survive a nuclear war or other disaster by providing multiple path between users. People on the ARPNET (as this nationwide network was originally called) quickly discovered that they could exchange messages and conduct electronic "conferences" with distant colleagues for purposes that had nothing to do with the military industrial complex. If somebody else had something interesting stored on their computer, it was a simple matter to obtain a copy (assuming the owner did not protect it). Over the years, additional networks joined which added access to more and more computers. The first international connections, to Norway and England, were added in 1973. Today thousands of networks and millions of computers are connected to the Internet. It is growing so quickly that nobody can say exactly how many users "On the Net". The Internet is the largest repository of information which can provide very very large network resources. The network resources can be divided into network facilities resources and network information resources. The network facilities resources provide us the ability of remote computation and communication. The network information resources provides us all kinds of information services, such as science, education, business, history, law, art, and entertainment, etc. The goal of your use of the Internet is exchanging messages or obtaining information. What you need to know is that you can exchange message with other computers on the Internet and use your computer as a remote terminal on distant computers. But the internal details of the link are less important, as long as it works. If you connect computers together on a network, each computer must have a unique address, which could be either a word or a number. For example, the address of Sam's computer could be Sam, or a number. The Internet is a huge interconnected system, but it uses just a handful of method to move data around. Until the recent explosion of public interest in the Internet, the vast majority of the computers on the Net use the Unix operating system. As a result, the standard Unix commands for certain Internet services have entered the online community's languages as both nouns and verbs to describe the services themselves. Some of the services that the Internet can provide are: Mail, Remote use of another computer (Telnet), File Transfer (FTP), News, and Live conversation. The most commonly used network service is electronic mail (E-mail), or simply as mail. Mail permits network users to send textual messages to each other. Computers and networks handle delivering the mail, so that communicating mail users do not have to handle details of delivery, and do not have to be present at the same time or place. The simplest way to access a file on another host is to copy it across the network to your local host. FTP can do this. Presently, a user with an account on any Internet machine can establish a live connection to any other machine on the Net from the terminal in his own office or laboratory. It is only necessary to use the Unix command that sets up a remote terminal connection (Telnet), followed by the address of the distant machine. Before you can use the Internet, you must choose a way to move data between the Internet and your PC. This link may be a high-speed data communication circuit, a local area network (LAN), a telephone live or a radio channel. Most likely, you will use a Modem attached to your telephone line to talk to the Internet. Naturally, the quality of your Internet connection and service, like many other things in life, is dictated by the amount of money that you are willing to spend. Although all these services can well satisfy the needs of the users for information exchange, a definite requirement is needed for the users. Not only should the users know where the resources locates, but also he should know some operating commands concerned to ease the searching burden of the users, recently some convenient searching tools appears, such as Gopher, WWW 。
5.谁有英语科普短文或其他小短文的中文版
LEDs have several advantages over conventional incandescent lamps. For one thing, they don't have a filament that will burn out, so they last much longer. Additionally, their small plastic bulb makes them a lot more durable. They also fit more easily into modern electronic circuits. But the main advantage is efficiency. In conventional incandescent bulbs, the light-production process involves generating a lot of heat (the filament must be warmed). This is completely wasted energy, unless you're using the lamp as a heater, because a huge portion of the available electricity isn't going toward producing visible light. LEDs generate very little heat, relatively speaking. A much higher percentage of the electrical power is going directly to generating light, which cuts down on the electricity demands considerably. Up until recently, LEDs were too expensive to use for most lighting applications because they're built around advanced semiconductor material. The price of semiconductor devices has plummeted over the past decade, however, making LEDs a more cost-effective lighting option for a wide range of situations. While they may be more expensive than incandescent lights up front, their lower cost in the long run can make them a better buy. In the future, they will play an even bigger role in the world of technology. For more information on LEDs and other semiconductor devices, check out the links in the next section.。
6.关于科普知识的英语作文200字
As we know, Air pllution is bad for our * have very
serious air pollution around, became the main environment problems in
our * pollution has seriously affected our lives.
In order
to protect the air environment in the city, to protect our health,We
must do the * of all,We can use clean fuel When we drive
or take the * course,We can also ride a bicycle to replace
*,We have to plant more trees, let us more fresh *
course, there are many ways to protect environment.
I believe, as long as we all work together,We'll have a clean their homes.
7.英语科普短文
泰哥,我给你找了几个,必须采纳啊! To Pull up the Seedlings to Help Them Grow "拔苗助长" Once upon a time, there was an old farmer who planted a plot of rice. After he planted the seedlings, every day he went to the field to watch the seedlings grow. He saw the young shoots break through the soil and grow taller each day, but still, he thought they were growing too slowly. Eventually he got impatient with the young plants and suddenly he hit upon an idea that one by one, he pulled up the young plants by half an inch. The next early morning, the young man couldn't wait to check his "achievement", but he was heart-broken to see all the pulled-up young plants dying. 从前,有个农夫,种了稻苗(seedlings)后,便希望能早早收成。
每天他到稻田时,都发觉那些稻苗长得非常慢。他等得很不耐烦。
想了又想,他终于想到一个"最佳方法",他将稻苗全都拔高了几分。第二天,一早起身,他迫不及待地去稻田看他的"成果"。
哪知,却看到所有的稻苗都枯萎了。Plugging One's Ears While Stealing a Bell "掩耳盗铃" Once upon a time, there was a man who wanted to steal his neighbor's doorbell. However, he knew clearly that the bell would ring and catch the other people's attention as long as he touched the bell. So he thought hard and suddenly hit on a clever "idea". He plugged his ears with something, thinking that everything would go well when he stole the bell. Unfortunately to his disappointment, the bell still rang loudly and he was caught on the spot as a thief. 从前,有一个人想偷邻居门上的铃,但是他知道一碰到铃,铃就会响起来,被人发现。
他想啊想,终于他想出一个"妙极",他把自己的耳朵用东西塞起来,就听不见铃声了。但是当他去偷铃时,铃声仍旧响起来,他被别人当场抓住The Fox and the Crow "狐狸和乌鸦" One day a crow stood on a branch near his nest and felt very happy with the meat in his mouth. At that time, a fox saw the crow with the meat, so he swallowed and eagerly thought of a plan to get the meat. However, whatever the fox said to the crow, the crow just kept silent. Until the fox thought highly of the crow's beautiful voice, the crow felt flattered and opened his mouth to sing. As soon as the meat fell down to the ground, the fox took the meat and went into his hole. 有一天,一只乌鸦站在窝旁的树枝上嘴里叼着一片肉,心里非常高兴。
这时候,一只狐狸看见了乌鸦,馋得直流口水,非常想得到那片肉。但是,无论狐狸说什么,乌鸦就是不理睬狐狸。
最后,狐狸赞美乌鸦的嗓音最优美,并要求乌鸦唱几句让他欣赏欣赏。乌鸦听了狐狸赞美的话,得意极了,就唱起歌来。
没想到,肉一掉下来,狐狸就叼起肉,钻回了洞Draw a Snake and Add Feet to It "画蛇添足" Long long ago, several people had a jar of wine among them and all of them wanted to drink it by himself. So they set a rule that every one would draw a snake on the ground and the man who finished first would have the wine. One man finished his snake very soon and he was about to drink the wine when he saw the others were still busy drawing, so he decided to draw the feet to the snake. However, before he could finish the feet, another man finished and grabbed the jar from him, saying, "Who has ever seen a snake with feet?" The story of "Draw a snake and add feet to It." tells us going too far is as bad as not going far enough. 古时几个人分一壶酒。他们都想独自喝完那壶酒,所以就定了一个规矩:每人在地上画一条蛇,谁画得最快,这壶酒就归谁。
有一个人很快就把蛇画好了。他正打算喝这壶酒时,看见别人都还在忙着画,就决定给蛇再画上几只脚。
结果,他的蛇脚还没加完,另一个人已经把蛇画好了。那人一下把酒壶夺了过去,说:"有谁见过长脚的蛇?"。
这个故事告诉我们这样的道理:做得过分和做得不够都是不对的。
8.英语科普小知识,急
要想学好英语不止才有这几个方面,还要掌握一些重要的知识。
例如:英语中的"八大时态"。"八大时态"分别有:一般将来时,一般现在时,一般过去时,现在进行时,现在完成时,过去将来时,过去完成时和过去进行时。
当然英语的"八大时态"也很重要,它也是学好英语的最基本。以下是"八大时态"的简介。
一、一般时态 1、一般现在时 (1)一般现在时表示没有时限的持久存在的动作或状态或现阶段反复发生的动作或状态,常和副词 usually,often,always sometimes, regularly,near,occasionally,every year, every week 等连用。 (2)在由after,until,before,once,when,even if,in case,as long as,as soon as,the moment 以及 if,unless 等引导的时间状语从句或条件状语从句中,通常用一般现在时代替将来时。
(3)某些表示起始的动词,可用一般现在时表示按规定、计划或安排要发生的动作,这类动词有:be,go,come,start,depart,arrive,begin,leave 等。(4)在由why,what,where,whoever,who,that,as 等引导的从句中,也常用一般现在时代替将来时2.一般过去时 (1)表示过去某一特定时间所发生的、可完成的动作或状态,常与表示确切过去时间的词、短语或从句连用。
(2)表示过去习惯性动作。(注意与be used to doing短语的区别) 3.一般将来时 1)表示将来打算进行或期待发生的动作或状态。
2)几种替代形式: 1)be going to +v在口语中广泛使用,表示准备做或将发生的事情2)be to +v表示计划安排要做的事,具有"必要"的强制性意义。3)be about to +v表示即将发生的事情。
4)be due to +v表示预先确定了的事, 必定发生的事。5)be on the point/verge of +v – ing 强调即将发生的某种事态。
. 二、进行时态 1.现在进行时 (1)表示现在正在进行的动作,常与now,right now,at the mother,for the time being,for the present等连用。(2)表示现阶段经常发生的动作, 常与always,continually,forever,constantly等连用。
(3)表示根据计划或安排在最近要进行的事情。具有这种语法功能的动词仅限于过渡性动词。
即表示从一个状态或位置转移到另一个状态或位置上去的动词。常用的有:go,come,leave,start,arrive,return等。
(4)有些动词不能用进行时,这是一类表示"感觉,感情,存在,从属"等的动词。如:see,hear,smell,taste,feel, notice,look,appear,(表示感觉的词);hate,love,fear,like,want,wish,prefer,refuse, forgive(表示感情的动词);be,exist,remain,stay,obtain(表示存在状态的动词);have,possess, own,contain,belong,consist of,form(表示占有与从属的动词);understand,know,believe,think,doubt,forget,remember (表示思考理解的动词)。
但是如果它们词义改变,便也可用进行时态2. 过去进行时 过去进行时表示一个过去的动作发生时或发生后,另一个过去的动作正在进行,或表示过去反复的习惯,常与always,continually,constantly等动词连用。3. 将来进行时 将来进行时主要表示将来某一时刻正在进行的动作,或表示要在将来某一时刻开始,并继续下去的动作。
常用来表示礼貌的询问、请求等4. 完成进行时 (现在、过去、将来)完成进行时是(现在、过去、将来)完成时的强调形式,将放在完成时态部分讲述。 三、完成时态 完成时态通常表示已完成或从事的动作。
它可分为: 1. 现在完成时 (1)现在完成时用来表示对目前状况仍有影响的,刚刚完成的动作(常与yet,already,just连用),或者过去某一时刻发生的,持续到现在的情况(常与for,since连用)。(2)常与现在完成时连用的时间状语有:since, for, during, over等引导出的短语;副词already, yet, just, ever, now, before, often, lately, recently等;状语词组this week (morning, month, year), so far, up to now, many times, up to the present等 (3)完成时态可用在下列结构中:This (That, It) is (was) the first (second…) time +定语从句;This (That, It) is (was) the only (last) + n +定语从句;This (That, It) is (was) +形容词最高级+ n +定语从句。
如果主句的谓语动词是一般现在时,从句的谓语动词通常用现在完成时;如果主句谓语动词是一般过去时,从句谓语动词通常用过去完成时。2. 过去完成时 (1)表示过去某时间前已经发生的动作或情况,这个过去的时间可以用by,before等介词短语或一个时间状语从句来表示;或者表示一个动作在另一个过去动作之前已经完成。
(2)动词expect, hope, mean, intend, plan, suppose, wish, want, desire等用过去完成时,表示过去的希望、预期、意图或愿望等没有实现。例如: I had meant to take a good holiday this year, but I wasn't able to get away. 另外两种表示"过去想做而未做的事"的表达方式是: 1)was / were + to have done sth, (3)过去完成时常用于以下固定句型: 1)hardly, scarcely, barely + 过去完成时+ when + 过去时。
2)no sooner +过去完成时+ than +过去时。3)by (the end of ) +过去时间,主句中谓语动词用过去完成时。
3. 将来完成时 将来完成时表示在将来某一时刻将完成或在另一个未来的动作发生之前已经完成的动作;也可以用来表示一种猜测。常与将来完成时连用的时间状语有: by (the time / the end of 。
9.英语科普小作文
Thanks to Lowell Monke, I am getting rather critical about tools and technology supporting creativity. In many cases technology distracts our concentration, causes problems to our social network and interferes with our natural rhythm of life. Monke's "Breaking Down the Digital Walls" is an interesting book and I am looking forward to read the forthcoming book. In the meanwhile, please take a look at his thought-provoking article "The Human Touch" . Just to give you an example of Monke's thinking: "What 'Information Age' values tempt us to forget is that all of the information gushing through our electronic networks is abstract; that is, it is all representations, one or more symbolic steps removed from any concrete object or personal experience".
Another wake-up call came, when I read an interesting report from National Science Foundation (NSF) workshop about Creativity Support Tools. There were some guidelines for these Creativity Support Tools introduced . To me they are like from an HCI manual and similar to Shneiderman's "Leonardo's Laptop: Human Needs and the New Computing Technologies" - you remember those 4-phases: Collect - Relate - Create - Donate.
What bothers me is the concept "Social Creativity" described the report. This concept and the related research is to me very inconsistent, it is mostly based on communities-of-practice research, not creativity research. I noticed it already when I participated a social creativity session in the HCI International (UAHCI) conference in Las Vegas.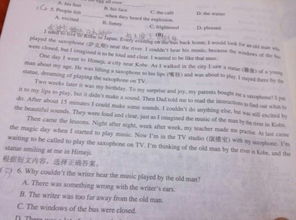 转载请注明出处小知识网 » 英语科普知识小短文(英语科普短文)